<! **************************************************************** >

Hello Auburn Table Tennis players –

Be sure to check out our Facebook page, our weekly Round Robin Results page as well as our Website for current info.

Tournament – Sacramento Fall Open 10/29/2016. For more information CLICK HERE.

New ATTC Tee shirts and a small selection of Polo (Dry fit style) shirts available. Selling at our cost, Tee shirts $14, Polo $30, L & XL sizes. Email me or talk to me if interested. Available at the ATTC most Monday and Wednesday nights.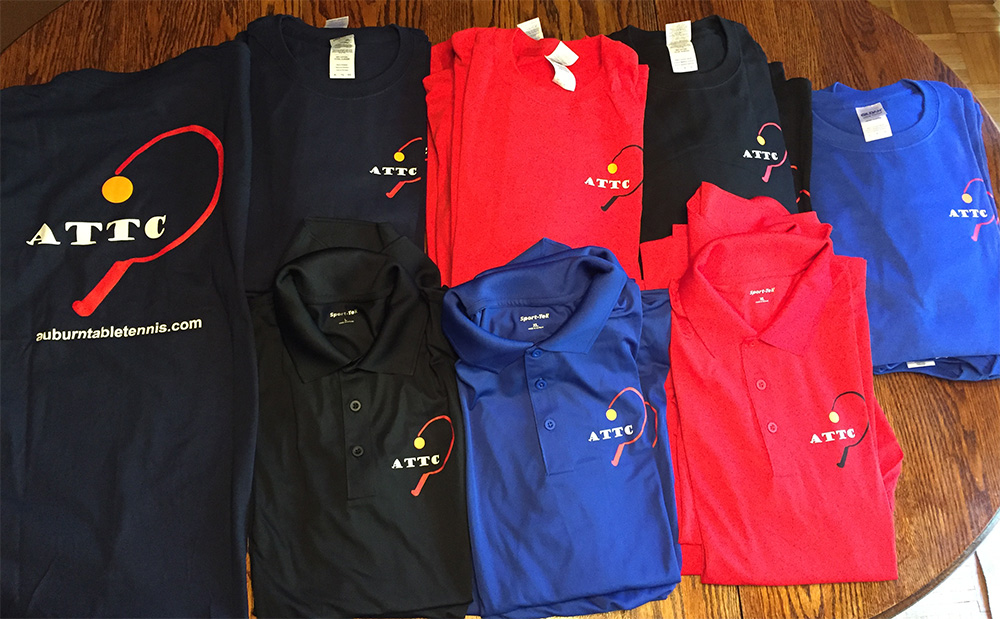 Round Robin results for 9/21/2016: After experimenting for the last few months with shakehand grip and smooth rubber (and doing pretty darn good!) Tyler Spesick goes back to Penhold with short pips and goes undefeated on Table 1!
Group 1: Tyler Spesick goes 6-0 to win the group!
Group 2: Jay Linthicum finishes 4-0 to win the group!
See all of the RR results on our website.
For Wed. night, - if you will be late (after 6:45 pm), be sure to call or text Tom at 530-613-0101 and let him know so he can get you on a table.
Tom Spesick